Assistant Food & Beverage Manager
The Assistant F&B Manager is a full time leadership position at Hotel Vermont, with a focus on
food and beverage operations but not limited to overall hotel leadership. This position works
closely with the F&B Manager, F&B shift supervisors, kitchen supervisors and hotel leadership
to ensure successful operations and memorable guest experiences.
This is a salaried position with an applicable bonus structure. The position focuses primarily on
the floor but includes administrative hours to complete scheduling, training, hiring and
development of processes. Operationally, the F&B Assistant Manager will participate in a
capacity between shift supervisors and F&B Manager. The ability to positively lead and grow a
team of around 50 hospitality professionals is essential to the position. A strong commitment to
Vermont products, and an understanding of regional and national trends in food and beverage is
required. Above all else, a passion and understanding for hospitality is vital.
Job duties include but are not limited to;
-Manage and support breakfast, lunch, dinner and banquets in collaboration with shift
supervisors and F&B Manager
-Ensure service standards and guest experience are met and exceeded for all three services
-Monitor and adhere to daily, monthly and yearly budgets through controlling costs and payroll
-Participate in maintaining inventories and cost controls in collaboration with shift supervisors
and F&B Manager
-Focus on daily closing numbers of restaurant, bar and banquets
-Ensure team is in compliance with DLC and Department of Health at all times
-Work closely with Executive Chef, F&B Manager and GM to grow departemental revenues
-Participate in the development of wine, beer and cocktail programs in Juniper and banquet
service with a focus on Vermont products
-Orchestrates hiring, and training of new employees in collaboration with shift supervisors and
F&B manager
-Creates and implements new programs to grow business
-Focus on promotion of restaurant and banquets through social media, community outreach and
local media in collaboration with Marketing Coordinator
-Communicates effectively with guests, teammates and other departments
-Ensure a culture of hospitality and saying "yes"
-Ensure a culture of continued learning
- Maintain Hotel Vermont as the preferred work environment for hospitality professionals in
Vermont
Job Requirements;
-Candidates must have at least two years of current Food and Beverage Management
experience in a contemporary market
-Hotel food and beverage experience is a plus
-Must have restaurant floor supervising, bar supervising and service training experience
-Experience in purchasing and inventory management a plus
-Experience in adhering to, and maintaining a food and beverage budget a plus
-Must have advanced knowledge and passion for food, wine, spirits and beer with a focus on
Vermont products
-Must have formal training in beverage service
-Must have a commitment to continued learning and product development
-Must have experience in training a team around food, wine, spirits and beer service
-Must have strong and positive leadership skills, the ability to motivate and engage a large
team, and maintain a culture of hospitality
-Must have excellent communication skills in a variety of platforms, verbal, written, shorthand
and formal
-Must be experienced in hiring based on brand standards and training for all positions in
restaurants and banquets
-Must be literate in POS, menu design and organizational software
-Understanding of Micros, Delphi, Opera, ADP, and Adobe Illustrator a plus
- Must be able to work flexible long hours, including nights, weekends and holidays
-Must be committed to hospitality as a profession
Bartender
The Bartender is responsible for greeting customers, taking drink/food
orders, preparing drinks as well as serving beer and other beverages, and
completing transactions. This person's focus is to provide the highest quality
of service to customers and team members at all times.

Job Duties:
Greets customers and takes food order; provides information about items on the menus.
Collects payments and operates cash registers for drinks and/or food served following company established cash handling policies and procedures for all transactions; secures all monies at the end of each shift.
Follows alcohol awareness procedures for preventing intoxication and deals with intoxicated guests
Ensures a clean, sanitized and well stocked bar.
Adheres to all company safety and sanitation policies and procedures.
Supports breakfast, lunch, light fare and dinner shifts
Focuses on floor services standards and guest relations.
Knowledge, Skills, Abilities:
The ideal candidate will have at least two years of current bar experience in a high pace restaurant or bar environment.
Certification as wine professional is a plus
Must have advanced knowledge in local spirits, wines and general beverage services.
Must have excellent communication skills, both written and verbal and possesses current computer literacy, including a restaurant POS System. Micros experience is a plus
Is able to meet deadlines, work under pressure, handle multiple tasks and work independently
Must be able to work flexible long hours, including nights, weekends and holidays
Requires the ability to lift and/or move up to 40 pounds
Previous hotel work experience is a plus.
Bell/Valet Associate
Assist guests with luggage, boxes and personal items to and from guest room upon check in and check out
Actively welcome and greet guests at the hotel entrance
Assist guests with arranging taxis or valeting their car
Assist guests with luggage storage
Provide gracious, attentive and friendly service
Inform guests with savvy knowledge of hotel, its services, the city and local' happenings'
Offer restaurant recommendations, directions, and tourist suggestions
Own and follow through on guest requests, feedback and inquiries
Requirements:
Possesses a gracious, friendly and fun demeanor
Ability to push / pull a bell cart with luggage up to 225 lbs and lift / carry luggage, boxes and related items up to 80 lbs
Ability to stand throughout entire shift and withstand all weather elements
Ability to work a varied and flexible schedule to include weekends, Holidays, overnights, and any shift within a 24 hour period.
Strong verbal and written communication skills in English; multi-lingual capability preferred
Ability to work independently and part of a team
Positive, energetic attitude is a must
Knowledge of Burlington and other areas around Burlington and throughout Vermont
Professional appearance and ability to comply with company grooming standards
Attention to detail and ability to prioritize responsibilities and requests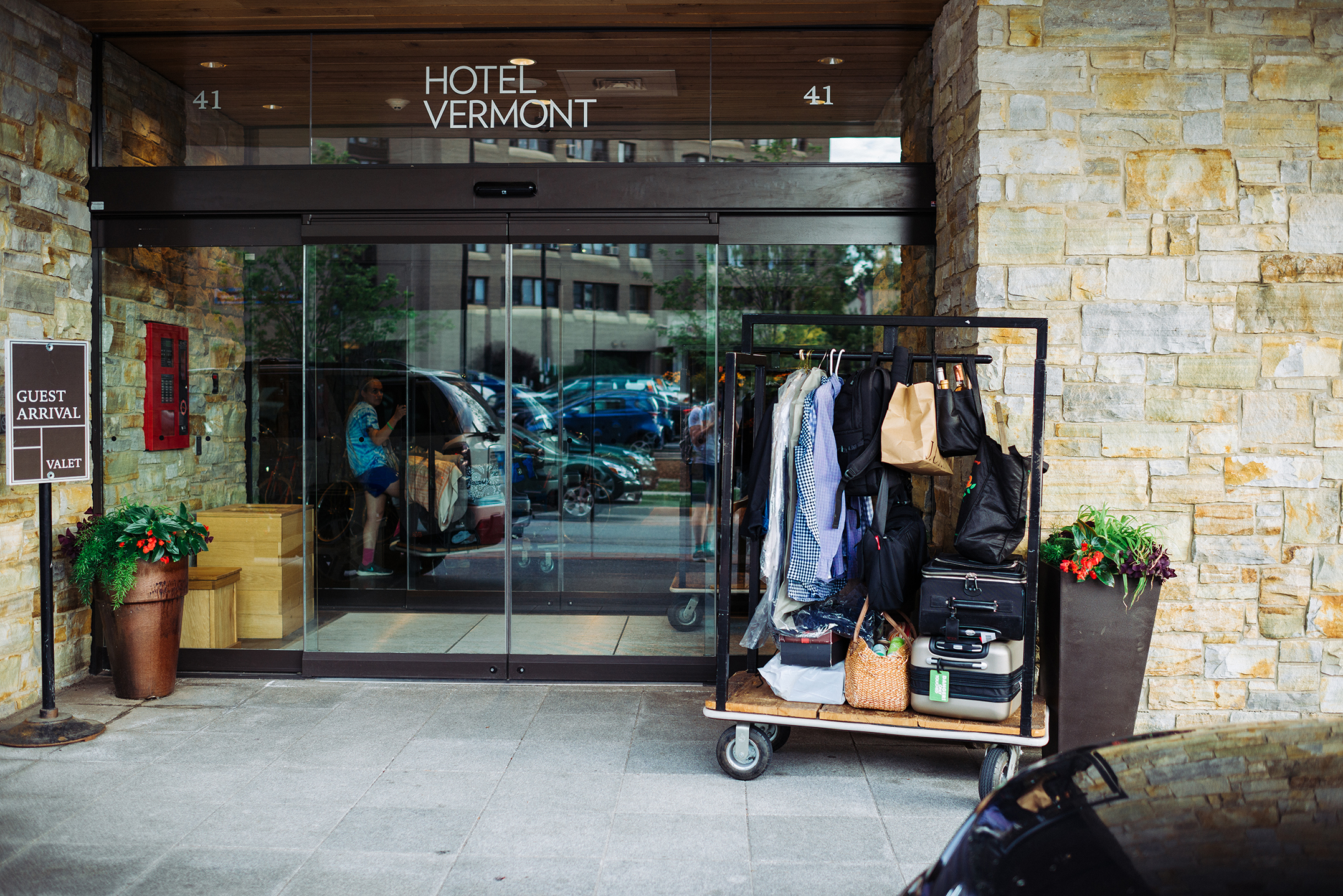 Reservationist
To maximize revenue by selling hotel attributes effectively & efficiently while exceeding guests expectations through memorable genuine guest interactions.
Job Responsibilities
Handle reservations effectively & efficiently –sells suggestively to meet guests personal travel needs, genuine guest service is provided. Effectively selling all aspects & assets of Hotel Vermont to guests, being proactive to offer solutions to guests needs. Proactively sells Hotel Vermont's point of difference in the market.
Responds to communications from guests, travel agents, and referral networks concerning reservations arriving by various methods or through a central reservation system. Creates and maintains reservation records- prepares letters of confirmation and promptly processes any cancellations and modifications.
Tracks future room availability on the basis of reservations, and helps develop forecasts for room revenue and occupancy. Additional duties may include preparing the list of expected arrivals for the front office, assisting in preregistration activities when appropriate, and processing advance reservation deposits. Knows the type of rooms the hotel has as well as their location and layout.
Knows of all hotel packages plans-meaning status, rates, and benefits.
Use employee empowerment to work with disgruntled guests in an efficient and effective manner, resolving their issues and turning around their experience so they are loyal Hotel Vermont guests.
Processes reservations and group blocks from the sales office, works cohesively with sales team to ensure guest satisfaction. Asks questions to anticipate potential problems to resolve before guests are making reservations.
Knows the credit policy of the hotel and how to code each reservation, following up on any outstanding payment issues. Alerts guests to cancellation policy and deposit policies. Understands & communicates hotel policy on guaranteed reservations and no-shows.
Communicates well with Front Desk, Sales and other departments in the hotel to ensure we exceed guest expectations during stay.
Maintains a clean and neat appearance and work area at all times.
Promotes goodwill by being courteous, friendly and helpful to guests, managers and co-workers.
Keeps management informed of guest's areas of interest in order to target more clients or suggests creative offerings that guests would enjoy.
Brings any potential new business to the attention of the sales team & managers.
Cross trained in all areas of Guest Services and Housekeeping. Shows willingness to assist when needed.
Perform other duties as requested.
Requirements:
Education:
High school graduate or equivalent. Must speak, read. Write, and understand the primary language used in the workplace. Must be able to speak and understand the primary language used by the guests who visits the hotel.
Experience:
Previous hotel-related experience desired. Experience in Opera PMS and their functionalities preferred
Host
Responsible for interacting with restaurant guests, fellow staff members and supervisors in a polite, courteous and hospitable manner, to ensure an exemplary dining experience.
Job Duties:
•Meets arriving customers as they enter restaurant with cordial greeting.
• Escorts guests to tables, issues menus and solicits rapport in order to accommodate special needs or requests.
• Maintains a clean and attractive restaurant by assisting with vacuuming, sweeping, general cleaning and side work duties.
• Checks the proper set-up of tables and seating prior to opening. Immediately reports in writing any maintenance or housekeeping discrepancies to management.
• Assigns sections and notifies servers of new seats in their section to ensure the customers receive immediate and proper attention.
• Maintains a highly visible appearance in restaurant during entire shift by remaining at the host stand and periodically circulating through the restaurant in order to assist servers, to respond to any customer requests and to assess the efficiency of the operation for management.
• Wish guests a goodbye' and a great day' with a smile.
• Communicates effectively and genuinely with guests, team members and other departments.
• Maintains a friendly and caring demeanor at all times in a fast pace environment.
• Shows initiative and anticipates needs in job performance.
• Demonstrates team work; is dependable and productive.
• Able to find guest centric solutions.
• Professionally deals with situations and people, having conflict solution skills.
Knowledge, Skills, Abilities:
•Strong Oral and written communication skills
•Attention to detail
•Strong customer service skills
•Knowledge about the area
•Computer Skills Interpersonal skills.
•Ability to get along with others and work as a team.
•Ability to handle a fast paced frequently changing environment
•Ability to lift 25 lbs. occasionally
•Walking up and down stairs multiple times in a shift
•Ability to stand for extended periods of time
•Ability to carry wait trays loaded with dishes and glasses
•Has the ability to multitask
Houseperson
Housemen/women are the first line of cleaners helping to create a fresh and inviting atmosphere for the guest to arrive and enjoy their stay. They are responsible for the overall cleanliness of all the common areas of the Hotel. These include the lobby, bathrooms in lobby and 2nd floor, elevators, hallways, stairwells, meeting rooms, gym, yoga and massage area, outside patios and service closets.
House positions are the support that helps everyone. You will be primarily responsible for your assigned cleaning duties first than will be expected to assist in the delivering and disbursement of housekeeping supplies, all hotel trash and recycling not from the restaurant, restocking of ladies amenities in service closets and carts (shampoo, toilet paper etc.), helping the bellmen fulfill guest requests, possibly shoveling snow and the inside and outside of all the windows on the lobby level of the hotel.
To be successful you must have high attention to detail and have the ability to work independently as well as part of the overall team. Daily you will be asked to turn-down the guest beds in all the rooms asked by the front desk with the delivery of some sort of snack given to you by the front desk. Occasionally helping to deliver the new sheets or clean towels and supplies if laundry is busy. Embrace the Hotel philosophy of shared responsibility and enhance the guest experience and any possible opportunity.
Requirements
Completion of High School program preferred
One year supervisory experience in a Hotel preferred
Must be fluent in the English language, verbal and written
Must be able to teach and coach
Good organizational and communication skills
Working knowledge of computers preferred
To communicate with all Associates and Guests to be able to provide excellent Service at all times
Must be able to lift up to 50 lbs repeatedly throughout the day and exert up to 30 lbs of force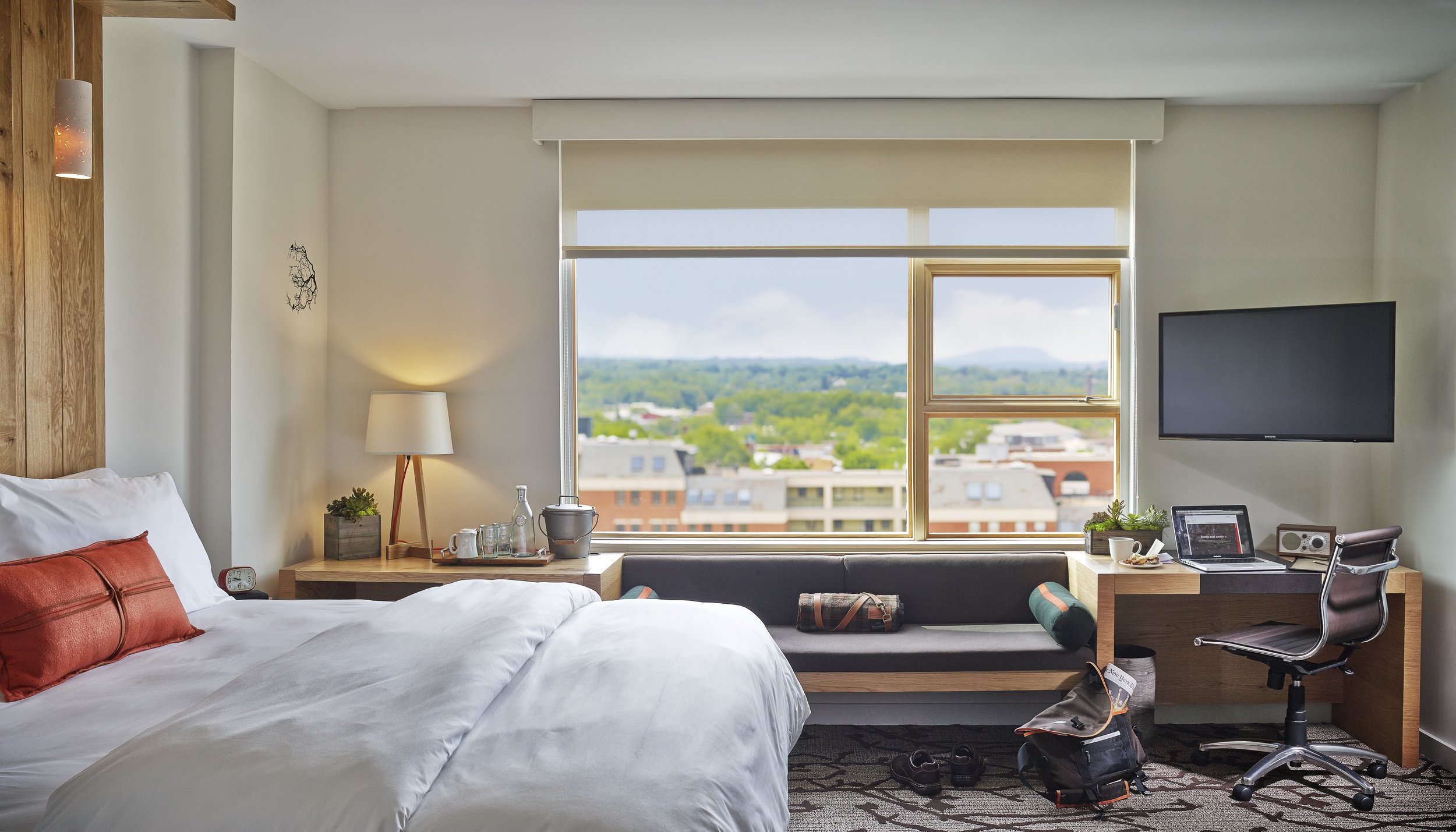 Night Auditor
Job description:
To accurately maintain records of all hotel sales transactions and to assist the Front Desk with providing service to guests during evening hours. Function as a Bell person by providing luggage assistance to Overnight Guests as needed.
Responsibilities:
To present a positive image of the Hotel to all guests and be knowledgeable of all hotel service to provide an exceptional experience for guests. All functions are to be carried out in an environment of teamwork.
- Demonstrate strong hands-on familiarity with cash handling procedures.
- Demonstrate strong competency with 10 key calculations by touch.
- Ensure that audits are completed free of mathematical or procedural errors.
- Ensure that guest transactions will satisfy performance standards for front desk agents.
- Ensure that audits completed reflect the following:
- Audit entries are correct and legible with tapes attached.
- Reports, tapes, receipts and supporting paperwork organized for simple review of work.
-. Ensure that audit reports, daily receipts, tapes, supporting documentation are chronologically filed.
- Ensure that proper procedures for dealing with guest illness or injury, system failures, fire alarms, robbery, security incidents and other emergencies are described accurately and/or followed if they occur.
- Offer observations and assistance to management and operating departments, which improve the efficiency of the audit.
- Anticipate late night check ins and check outs and do not allow lack of immediate access to automated systems to inconvenience guests.
- Refer to the daily event sheet to direct guests to the correct meeting room, as needed.
- Demonstrate knowledge of the departments and names of management personnel to direct guests for further assistance.
- Thank our guests for their patronage and invite them back again.
- Maintain open communication channels with my co-workers and managers.
- Immediately report any other out-of-the ordinary issues to management.
- Adhere to the hotel's policies and procedures.
- Follow all safety guidelines to ensure personal safety and that of guests and fellow employees.
QUALIFICATION REQUIREMENTS:
To perform this job successfully, an individual must be able to perform each essential duty satisfactorily. The requirements listed below are representative of the knowledge, skill, and/or ability required. Reasonable accommodations may be made to enable individuals with disabilities to perform the essential functions.
EDUCATION and/or EXPERIENCE:
High school diploma or general education degree (GED); or six months to one year related experience and/or training; or equivalent combination of education and experience.
LANGUAGE SKILLS:
Ability to read, analyze, and interpret general business periodicals, professional journals, technical procedures, or governmental regulations. Ability to write reports, business correspondence, and procedure manuals. Ability to effectively present information and respond to questions from groups of managers, clients, customers, and the general public.
MATHEMATICAL SKILLS:
Ability to add, subtract, multiply, and divide in all units of measure, using whole numbers, common fractions, and decimals. Ability to compute rate, ration, and percent and to draw and interpret bar graphs.
REASONING ABILITY:
Ability to solve practical problems and deal with a variety of concrete variables in situations where only limited standardization exists. Ability to interpret a variety of instructions furnished in written, oral, diagram, or schedule form
Server
Responsible for interacting with restaurant guests, fellow staff members, and supervisors in a polite, courteous, and hospitable manner, to ensure an exemplary dining experience. You will take orders, give enticing suggestions, conduct full and complete food/wine/beverage service, and monitor guests' dining experience by performing the duties outlined below.
Job Duties:
• Presents menu, answers questions, makes suggestions regarding food and beverage.
• Is knowledgeable on all food served in restaurant and any associated allergies.
• Takes orders and uses POS system to relay orders to food and beverage preparation areas.
• Serves food and beverage to guests using appropriate standards for timing and hospitality.
• Observes and monitors guests during the course of the dining experience to respond to any and all needs the guest may have.
Knowledge, Skills, Abilities:
• Strong customer service skills
• Guest-oriented
• Knowledge about the menus, the property and the area
• Have the ability to handle multiple tasks at one time
• Have excellent communication and organization skills
• Be able to consistently delight and satisfy our guest
• Have the ability to handle guest requests in a detailed manner
• Computer skills
•Ability to lift 25 lbs. occasionally
•Walking up and down stairs multiple times in a shift
•Ability to stand for extended periods of time
•Ability to carry wait trays loaded with dishes and glasses